Do you know what is the EMI shield? Do you know what is the EMI shield used for and what kind of products need to add the EMI shield? Today let's know why the FPC or rigid flex add the EMI shield together.
What's EMI?
When your flexible PCB or rigid-flex PCB application requires limits in electromagnetic and /or electrostatic interference, EMI shielding should be applied.
Electromagnetic interference (EMI) also called radio-frequency interference (RFI), when in the radio frequency spectrum, is a disturbance generated by an external source that affects an electrical circuit by electromagnetic induction, electrostatic coupling, or conduction. The disturbance may degrade and effect the performance of the circuit or even do not get work. EMI is caused by electrical pulsing.
What's is our EMI shield?
With EMI shielding film design, the Flexible PCB has best flexibility as well as the thinnest overall thickness. Compared to silver ink printing and copper layer design, the flex circuit cost will be lower, and the shielding capability will be in a higher degree. No need extra shielding material, like metal cover. EMI shielding film such as Tatsuta can replace the copper layer design, then to save cost without compromising on the flexibility of the board.
EMI consists of an additional layer of selectively specialized laminate on the surface of the coverlays. It has 3-layer construction consisting of an electrically conductive adhesive, a reinforced layer and an insulation layer. The insulation layer is black in color as well as friction resistant. The EMI shielding film is laminated under heat and pressure. The conductive adhesive flows into the coverlay opening which then adhere and electrically connects to the ground. Attached the EMI shield stack up for your reference, hope it will be helpful to you.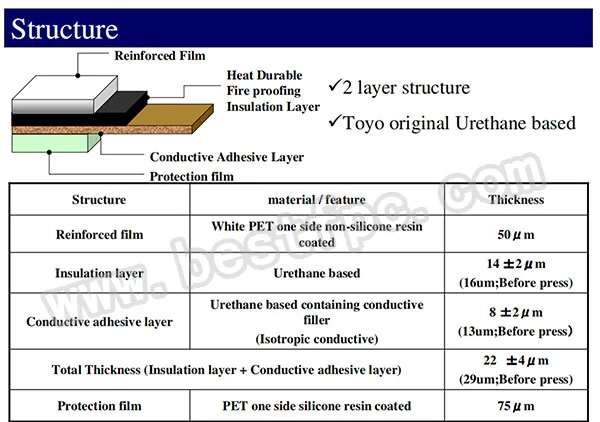 The normally used EMI shield is TSS200 from Toyochem. The thickness is 200um. It has the excellent flexibility, electrical conductive reliability, chemical resistance, non-Halogene and UL type. If you would like to learn more details, please contact with me.(sales@www.bestfpcs.com), we will be very glad to share the TS 200 EMI shield specification with you. Attached some of our FPC and Rigid flex with EMI shield for your reference, hope you will be interested in.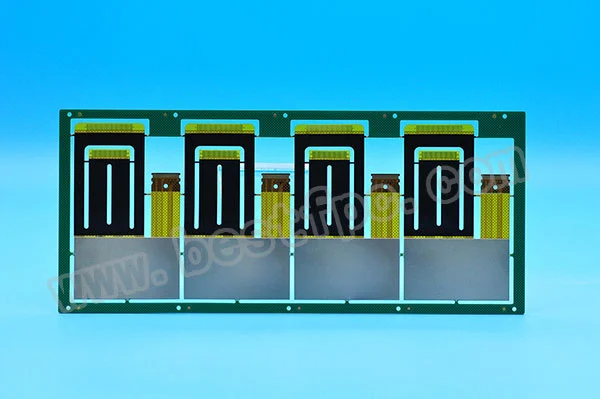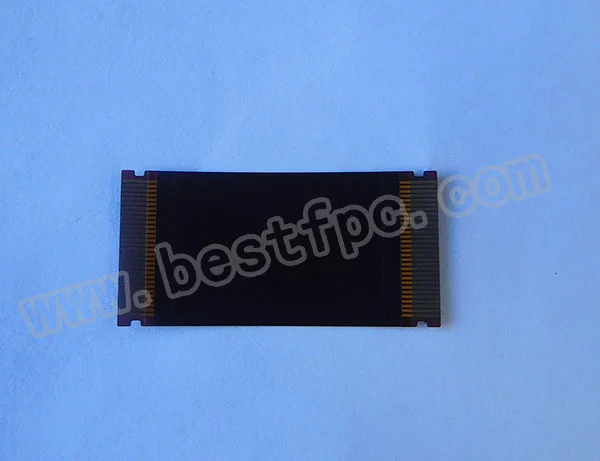 EMI Shielding application filed
Our EMI shield required customers are mainly specialize in wireless communication, 5G phone, radar, drone, camera and new energy automobile. EMI shield is becoming more and more popular in the designs of flexible printed circuit and rigid-flex printed circuit board. Many flexible PCB or Rigid-flex circuits are sensitive to either absorbing or emitting EMI. If EMI shield is out of control, it can negatively impact the performance of the design and or effect the circuit function.