Have you ever been faced don't how to choose a suitable stiffener for your flex circuit board issue? Do you know t how many types of stiffener will be used for flex pcb? What is the reason why we need to add the stiffener on the flex PCB? Today let us study flexible pcb board different types of stiffener together.
The types of FPC stiffener
In generally, there are only 3 types of stiffener we usually used. Polyimide(PI), FR4, and stainless.
1.Polymide PI stiffener:The tolerance can be controlled +/-0.03mm, high precision and have high temperature resistance(130~280 Centigrade)
2.Stainless Stiffener: Need to do assembly by hand and the process is more complicate, the cost will be a little higher.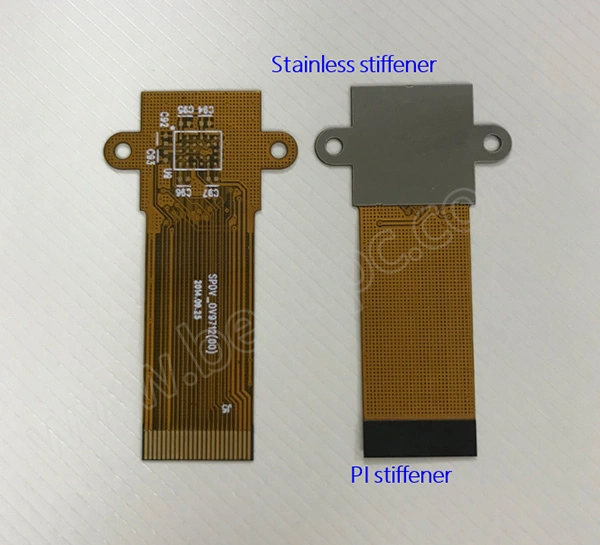 3.FR4 stiffener: If the thickness is below 0.1mm, the tolerance can be controlled +/-0.05mm. If the thickness is more than 1.0mm, the tolerance is +/-0.1mm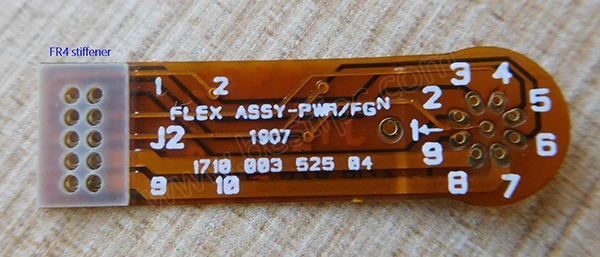 Stiffener thickness:
1.PI stiffener thickness: 0.075mm, 0.1mm, 0.125mm, 0.15mm ,0.175mm, 0.2mm , 0.225mm, 0.25mm.
2.FR4 stiffener thickness: 0.1mm, 0.2mm, 0.3mm, 0.4mm, 0.5mm, 0.6mm, 0.7mm~1.6mm
3.Stainless stiffener thickness: 0.1mm, 0.2mm
The disadvantages and advantages of FPC stiffener

Stiffener type advantages disadvantages
PI Small tolerance Not very hard
FR4 More thicker thinkness choice Bigger tolerance
Stainless Hard and stable Assembled by hand and hard to rework
You got it? If you have any comments, please kindly feel free to let me know. Please contact Best Technology at sales@www.bestfpcs.com.