Recently, many customers asking me what is the flex PCB tooling included? And why we need to opening a tooling? How many types of tooling for flexible circuit? How to choose the suitable tooling for flex pcb?
Today, let's learn about the Flex PCB tooling together. The FPC tooling is always used for cutting the FPC outline and coverlay. So it has included the FPC outline and coverlay tooling.
For samples production, normally we will open a tooling to save the cost and time for our customers, because the tooling will be scraped if you update the new version. So we will use the laser machine to cut outline and coverlay. But the productivity of laser cutting is longer than a tooling cutting the outline, that's why we need to opening a tooling for volume production.
In generally, there are only four types of tooling in our production process.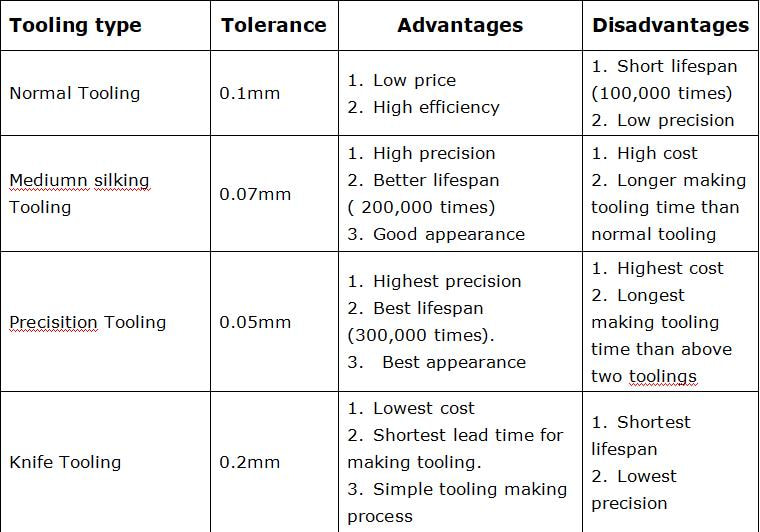 1.Normal tooling, it is the most common used for most the flex pcb to cutting the coverlay and outline. The FPC appearance tolerance is 0.1mm, and the gold finger size tolerance range can be controlled at 0.15mm.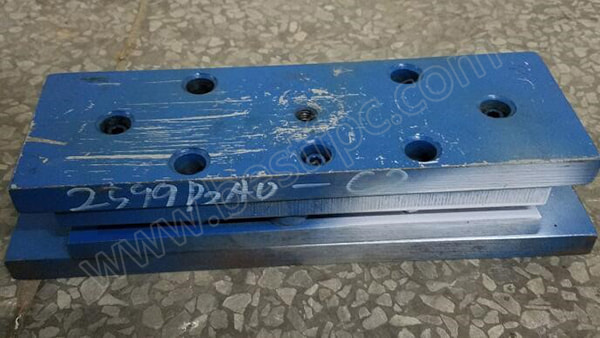 Mediumn silking tooling: The precision is high, and the lifespan is better. The punching times is around 200,000 times. The punching effect appearance is good and smooth. The tolerance is 0.07mm. But the cost is high, and the tooling making time is longer than normal tooling
4.Knife tooling: It is usually used for cutting the simple flex pcb, more than 500 mm length flex circuit board and adhesive. The tolerance is around +/-0.2mm.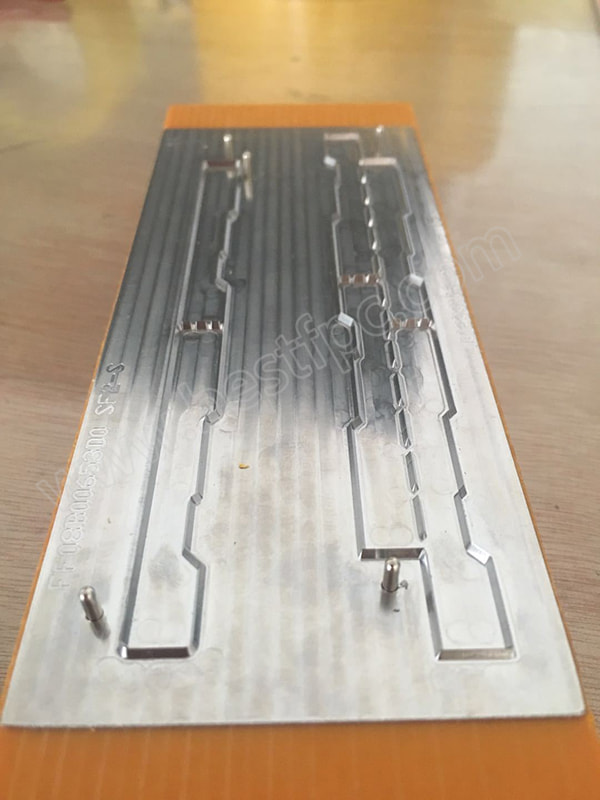 Do you still have any questions about the flexible circuit board tooling? If yes, please feel free to contact Best Technology at sales@www.bestfpcs.com. Looking forward to receiving your feedback.