How to be successful? We believe good habits can help to win everything. In order to make Best Tech team more effective, Best Technology provided 《The seven habits of highly effective people》to each staff.
After finished reading, everyone has learned a lot from this book. We wrote reading report and also shared with each other what we have learned. It's important to apply the knowledge what we learned to working.
Best Technology have more than 11 years' experience in PCB, metal dome and flexible PCB industry. We have different sales team for different kinds of products. Now it's the sharing time of flexible PCB sales, let's see what we can learn from their reports.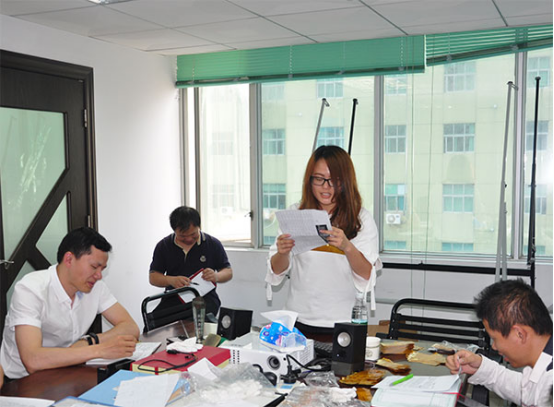 Picture1:Flexible PCB sales
Picture2: Sales Assistant from Flexible PCB team
1, Important things come first: There are many emails to receive and reply everyday. How to do everything smoothly and fast. We should identify and sort things according to emergency. Always try to do the most important and but not urgent things at first place. It makes everything ordered and clear.
2, Be positive: Best Tech's culture: providing the suitable product and best service to customer. We provide best pre-sales and after-sales service to customer, and our sales assistant will update the order statue weekly so that customer don't need to worry about their order status.
3, Know each other very well. Effective communication between customer is very important for sales team. For example: different culture background will make the meaning of same sentence has different meaning, lead time, product quality, part number ... Try to understand customer's request and find best solutions for them.
Picture3: Human resource department
Picture 4: Warehouse department
Picture 5: Our boss Peter
Developing good habits during your job will help you to realize your target. We have learned many things from this meeting. Team's working is more effective than before. We believe we can realize our goal: To be the becomes the best partner of PCB and metal dome solution in 2020 in Shenzhen area.