Did you meet the situation? When your Flex-Rigid PCB product produced, but PCB vias has fake exposed copper phenomenon, which might caused worse problem. (Such as below picture show)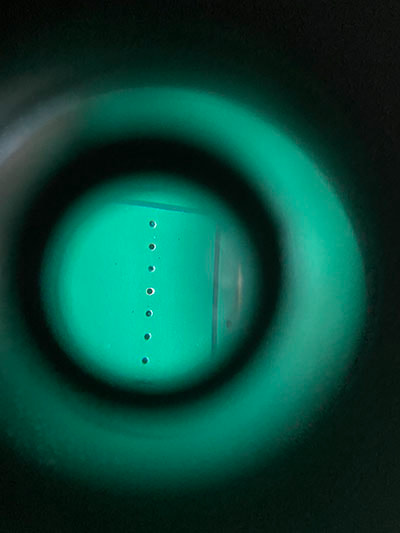 Today we'll share some info with you, wish it can be helpful to know more about it.
Why fake exposed copper happens? There are two main reasons:
Reason one: Just use screen to plug via holes in the solder mask process(have not used aluminum pluged), which caused the solder mask poor in via holes and the hole edge have fake exposed copper.
2) Reason two: When the boards printed not so well on first time, need to be washed and perform a second printing. If the solder mask in holes didn't clear up, it will cause the solder mask cannot plug through the holes, plug holes not full, then fake exposed copper occurs.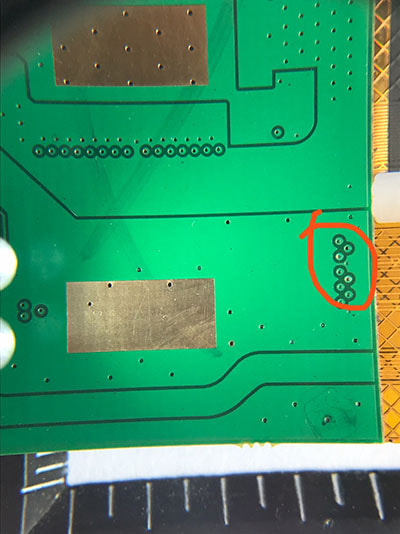 How to improve this situation?
1) Suggestion one: Plug vias with resin, and then do the solder mask. It can avoid fake exposed copper.
2) Suggestion two: Can considering change the stack up, such as change 4 layer flex-rigid PCB(1L PCB + 2L FPC + 1L PCB), replace the TOP/Bottom PCB layer with FPC. And use coverlay, the coverlay can cover the vias, which can help solve this problem.
If you have any further question, pls feel free to contact us.