Have you seen loose-leaf (layered) rigid-flex PCB? One end of the multiple flexible boards is fixedly connected to the main rigid board, each flexible PCB will laminate to a fixed connection of rigid part.
Each flexible circuit has a free end, and each flex board can be bent freely, which improves the bending performance of the multilayer PCB. The flex parts can be respectively bent to the required angular positions so that the layered rigid PCB can be connected with components at different angles and different spatial positions.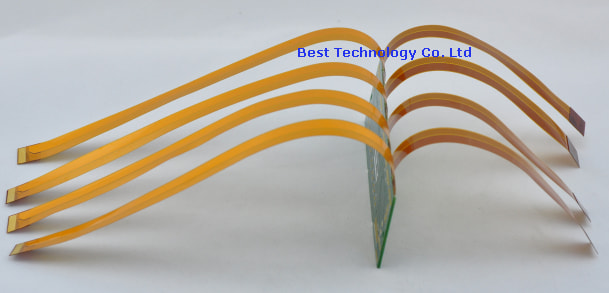 Many FPC have a limited bending radius, flex thickness & width and amount of copper will affect flexibility and bend radius. The loose-leaf approach does allow going below the minimum recommended bend radius. Separating the layers into single flexible printed circuit board within the stack up allows the minimum bend radius to be calculated based on the thickness of the individual layers. But the length of each single flex circuit is made somewhat longer than the one below it, it allows room for all flex parts to bend without undue stress to itself or to the layer immediately adjacent to it.
Best Technology is mainly manufacture FPC board and flex-rigid PCB boards. Below is a ten layers flex rigid PCB with eight different golden fingers sample picture for your reference.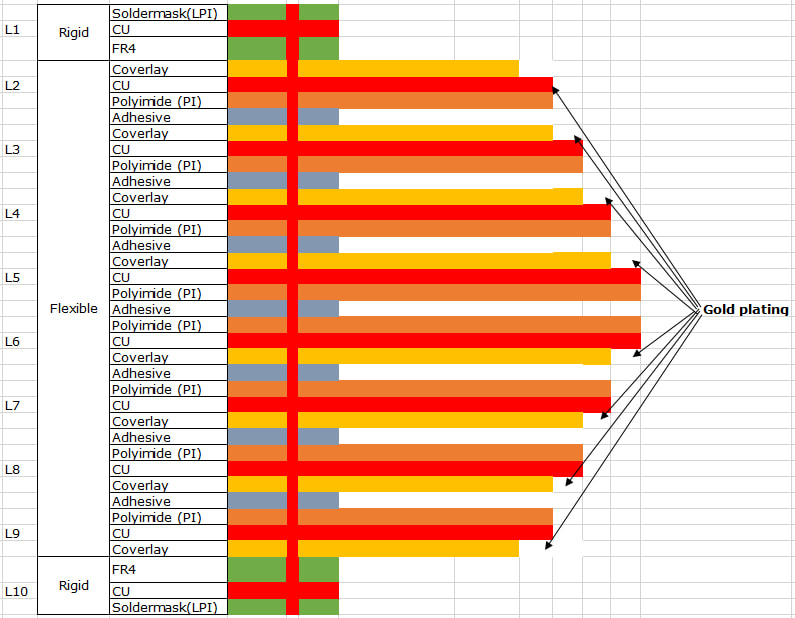 If you are interested in this designs, please feel free to contact us to know more details at