Have you ever seen carbon ink FPC? Do you know what is the carbon ink FPC?
Carbon ink FPC, it's a flexible circuit board with carbon ink applied onto the copper pad, replacing some of the more common surface treatment such as ENIG or Gold plating. We have been making carbon ink FPC for a customer since 2008, here are some sample pictures for your reference.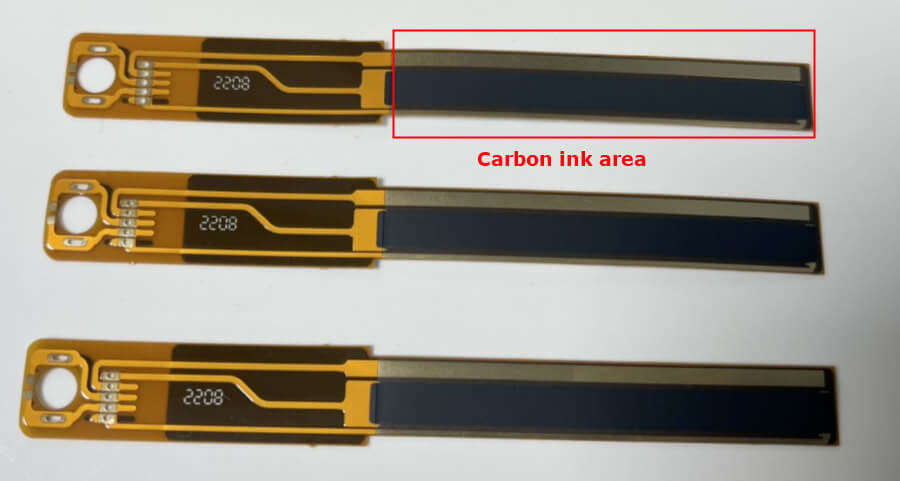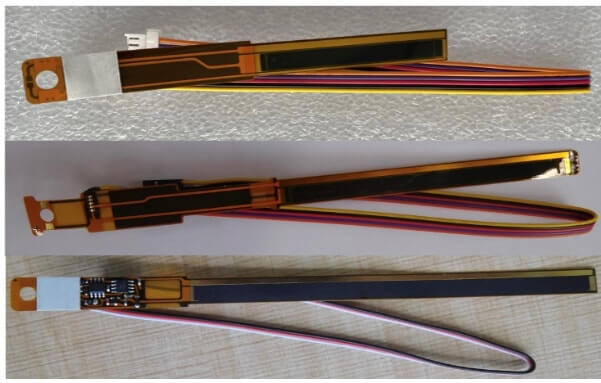 Carbon Ink FPCs are widely used for printed circuit boards deployed in the RF Shielding, Keyboard, Remote Controller, Automotive Vehicles, Industrial Engine Control and so on. As the field of use becomes more and more extensive, more people are asking about the design rules of the carbon ink FPC, so today I would like to share some key points about design rules with you.
Key factors for manufacturing high quality carbon ink Flex PCB:
Correct sheet resistance carbon ink selection.
Screen printing thickness control. (0.01mm-0.025mm)
Carbon ink baking temperature and time control. (150℃+, 30mins+)
Resistance tolerance control. (+/-10%)
Key factors for affecting the resistance value of carbon ink FPC:
The Surface Resistivity. It is related to the thickness of the carbon film, the composition of the carbon conductive ink.
The design of the Carbon ink effective length and width.
The thickness of the Carbon ink. The thicker the carbon ink, the smaller the resistance value. If requiring thicker carbon ink thickness more than 0.025mm (1mil), we need to print the carbon ink twice.
Key Parameters for Carbon Ink Spacing, Overlaps & Thickness:
| | |
| --- | --- |
| Min Carbon Gap (Carbon to Carbon Spacing) | |
| | |
| Min Carbon on Copper Overlap | |
| Min Carbon on Solder Mask Overlap | |
| 1st Printing Thickness | 0.013mm (0.5mil) – 0.025mm (1mil) |
| 2nd Printing Thickness (after 1st printing cured) | 0.025mm (1mil) – 0.05mm (2mil) |
Our engineer will provide more professional suggestions before production, please feel free to contact us sales@bestfpc.com if you are interested or want to know more details.