What does quick turn flex PCB assembly mean?
Time is of the essence in the lightning-fast world of electronics production. Companies and designers sometimes find themselves needing flexible printed circuit boards (Flex PCBs) prototypes or limited production runs. To satisfy short deadlines and specific design specifications, Quick Turn Flex PCB Assembly provides a solution that combines speed and flexibility. Quick Turn Flex PCB Assembly is the term used to describe the quick manufacturing and assembly of flexible printed circuit boards in a greatly reduced amount of time. The turnaround times for Quick Turn Flex PCB Assembly are measured in days or, in some circumstances, hours, as opposed to the weeks or months required for standard PCB manufacturing techniques.
Benefits of Using Best FPC quick turn flex PCB assembly original factory:
Flexibility and speed are increasingly important in the field of electronics production. Designers and Original Equipment Manufacturers (OEMs) are always looking for ways to reorganize their manufacturing procedures and accelerate the release of their goods. Particularly from an original factory, Quick Turn Flex PCB Assembly is one approach that has garnered a lot of attention. This blog post will discuss the advantages of selecting the finest FPC (Flexible Printed Circuit) quick turn flex PCB assembly original factory.
1.For our client:
Delivering goods and services on time, following the Flexible Circuits (FPC) standard IPC-6013, in the right quantity, shipped, and billed following the contract will satisfy the expectations and demands of the client. We work with our clients to jointly plan production capacity, reduce production time, aggressively pursue innovations, and engage in technical advancements to help them adapt to changing market needs.
2.For our provider:
Create a long-lasting and solid connection with our suppliers by outlining our requirements and expectations, including them in our quality philosophy, and conducting technical assessments of new Flexible Printed Circuits (FPC).
3.For our community:
Be a valuable community member by adhering steadfastly to social and environmental concerns.
4.Quality is vital:
Flexible circuits and flex printed circuits (FPC) are guaranteed against potential flaws by our excellent warranty policy. The Quality Policy was created and organized to offer quality management that complies with ISO 9001:2000. Our quality management system is built to satisfy clients by delivering goods free from flaws, meeting their specifications, and arriving on schedule. Best FPC is dedicated to achieving excellence and high standards in all business endeavours. Our factories rigorously adhere to the operational guidelines outlined in ISO9001:2000 concerning the procurement of materials, product manufacture, testing, packaging, and marketing, among other things. For instance, all the clothing must undergo stringent on-site and final quality control during the manufacture of FPC. To examine our test equipment, go here.
5.Cost-effectiveness:
Although it can initially appear that original factories are more expensive, they might provide cost efficiency. Their quality control procedures lessen the possibility of expensive mistakes or rework, saving time and money.
6.Scalability:
The original factories are more capable of handling short and big production runs. They can expand their operations to match your demands, whether you're starting a major production project or building a prototype.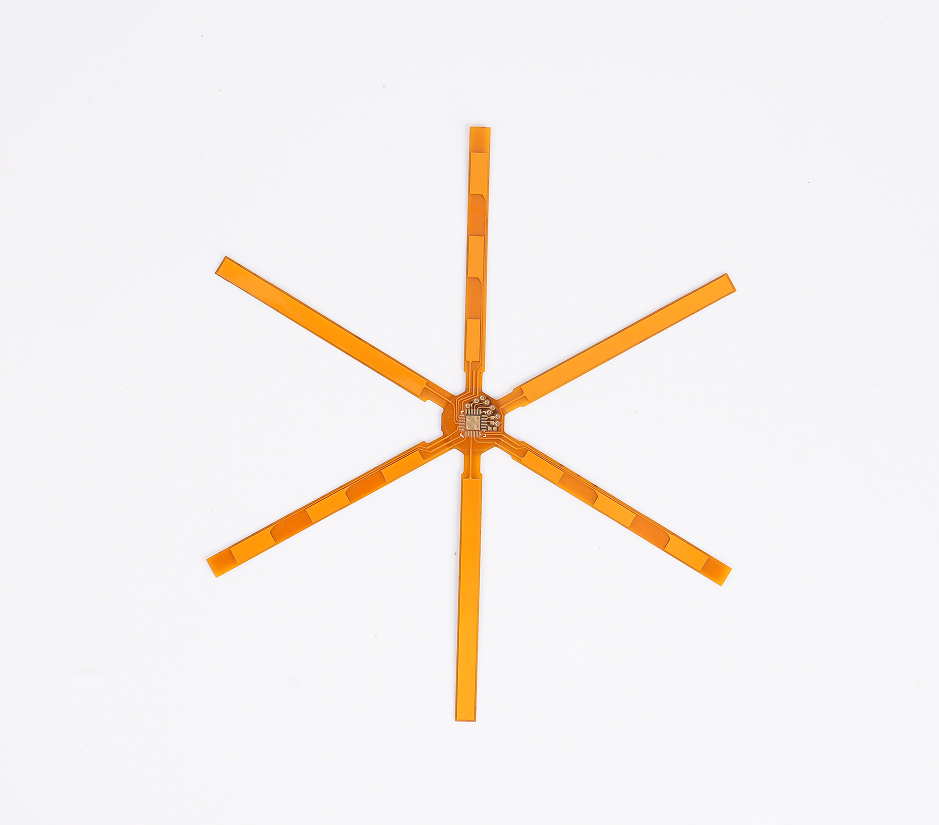 We emphasize prompt response:
When we get your RFQ, we will respond immediately and provide you with the best quote within 12 hours. While you wait, our qualified engineers will offer you design assistance and technical support tailored specifically for your flexible PCB, or if you don't have a design file, we may recommend the best design option for you. By the way, we also provide a 72-hour rapid delivery service in addition to our "Quick turn" prototype service, which may finish and send your FPC sooner than anticipated in one week or less.
How to Select the Appropriate Quick Turn Flex PCB Assembly Manufacturer?
The success of your electronics project depends on picking the proper original factory for Quick Turn Flex PCB Assembly. You should take into account the following factors to choose the best quick turn flex PCB assembly original factory:
Start by looking into the factory's history and reputation. Search for evaluations, recommendations, and case studies. A manufacturer with years of expertise would likely offer high-quality service.
Evaluate the factory's technological prowess. Do they employ knowledgeable engineers and technicians with expertise in assembling Flex PCBs? Check to see if they have handled projects like yours successfully.
Ask about the factory's quality control procedures when it comes to quality. To ensure your Flex PCBs' functionality and dependability, ensure they have strict quality controls in place. Also crucial is adhering to industry norms.
Find out how much customization the factory is capable of providing. Can they meet your particular design needs and specifications? A manufacturer that can customize solutions to meet the demands of your project is a useful partner.
Good communication is essential. Make sure the factory has a helpful and accessible support staff that can respond to your questions and issues right away. Good cooperation depends on open lines of communication.
Take into account how the factory can grow. Can they manage your production requirements when planning a short prototype run or a large-scale production project? Scalability guarantees ongoing cooperation.
Strive for price transparency. A detailed cost breakdown from the factory should be provided, along with any extra fees or charges. This aids in preventing unforeseen budget overruns.
Conclusion:
Choosing the Best FPC quick turn flex PCB assembly original factory offers a variety of advantages, from quick prototyping and customization to quality assurance and long-term relationships. Partnering with an original manufacturer is a strategic choice that may benefit your product development and success in a fast-paced business where speed to market is crucial. It ensures that your Flex PCBs are fabricated according to the highest standards, laying the groundwork for dependable and cutting-edge electronic devices.